I work in partnership with a number of other freelance consultants and businesses who I have selected because they bring complementary skills and experience to my clients, as well as sharing my guiding principles. This approach enables me to deliver a wide range of people development services.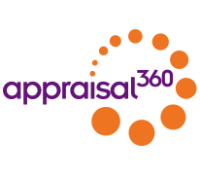 Appraisal360 provide a confidential online 360 degree feedback service. Through a long-standing partnership with them I am able to offer either an off the shelf or totally bespoke 360 appraisal service to support the development of managers in your organisation.

Jill Poet promotes responsible and ethical business practice and specialises in working with SMEs to assist them in becoming more focused on responsible business practice. The Organisation for Responsible Businesses also manages the Responsible Business Standard which Flourishing People have been accredited against, achieving a Gold Award.

Jeremy Webster works in partnership with Flourishing People to provide courses and qualifications accredited by the Institute of Consulting (IC) and the Chartered Institute of Management (CMI). This includes the Level 5 in Business Support, a tailored version of which we co-deliver under the title The Childcare Business Advisers Programme.
The National Early Years Trainers and Consultants Organisation (NEyTCO) was launched as a Community Interest Company in December 2014. This organisation aims to provide opportunities for communication and collaboration for freelance trainers and consultants working in the Early Years and Childcare sector through its regional network. Our Level 5 CMI Accredited programmes are endorsed by NEyTCO and are available to their members at reduced rates.